Your personal checklist! Before coming and upon arrival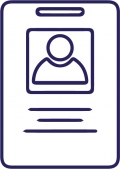 POLISH VISA (IF NECESSARY)

accommodation
health insurance

pesel number

bank account

http://www.go-poland.pl
ENTRY REQUIREMENTS FOR EU CITIZENS. If you are a citizen of an EU member state the only thing you need to have to enter Poland is a valid travel document or a document confirming identity and citizenship (i.e. your national ID). However, if you wish to travel abroad during your stay in Poland it is a good idea to have a passport with you, as it is necessary to visit some of Poland's neighbours that don't belong to the EU.
For a stay shorter than three months there are no formal requirements. Your studies will however take longer. For such a stay a registration of residence is necessary. You should register with Voivodship (Provincial) Office.
ENTRY REQUIREMENTS FOR NON-EU CITZENS. The two main documents you will to enter Poland if are not a EU citizen are a valid travel document (passport) and a visa (if required).
As a general rule you need a visa to enter Poland. There are, however, a number of countries that are free of this requirement. You can check if your country is on the list here: http://www.msz.gov.pl
Poland is a part of the Schengen zone, so you can apply for a Polish visa and travel all around Europe (excluding the United Kingdom, Ireland, Cyprus, Bulgaria, Romania, Croatia and states outside of the EU).
There are several types of visas to choose from:
"A" type – an airport transit Schengen visa, so it cannot be used by a student coming to Poland
"C" type – a short-term Schengen visa allowing the holder to stay in the Schengen territory for up to 90 days in 180 days period
"D" type – a long-term national visa issued for up to one year allowing travel around the Schengen area for up to 90 days in a 180 days period A visa can only be extended in exceptional situations. Should you need to stay in Poland longer than specified in your visa please do apply for the temporary residence permit (see below)
5 easy steps to get a visa.
1) Find a Polish consulate that can process you application. You can use the MFA's search engine http://mfa.gov.pl
2) Read carefully ALL the information concerning visa application on the consulate's website and follow ALL the instructions.
3) Set a visa appointment with the consulate. In most cases you will have to register through the website: http://www.e-konsulat.gov.pl
4) Prepare the necessary documents, including: application form, travel document (passport), biometric photo, health insurance, sufficient means to support yourself, documents confirming the purpose of your stay. The specifics of the required documentation may vary among consulates, so confirm them with the consulate's website.
The health insurance system in Poland is obligatory. When applying for a visa to Poland and legalising your stay in Poland, you always need to show insurance coverage confirmation.Healthcare services financed with public funds are available to persons covered by national health insurance on a compulsory or voluntary basis. This means that the insured who pay their contributions by a fixed date each month have free access to medical services covered by NFZ.
INDIVIDUAL INSURANCE | You should remember that certain employment contracts do not oblige the employer to insure their employees. So if your employment contract does not include the insurance, you have to obtain it individually, either in the public healthcare system (National Health Fund - NFZ) or in a private insurance company.
Public health insurance | In order to obtain the National Health Fund insurance, first you need to fill in the NFZ application form and submit it together with your identification document/passport, in one of the National Health Fund departments.
The next step is signing a health insurance agreement. Then, within 7 days you need to go to the Social Insurance Institution (ZUS) to submit a form called ZUS ZZA in order to prove the signed agreement.
The amount of the monthly health insurance contributions is around PLN 380 - may change every quarter. Foreign students, including doctoral students pay a lower amount of PLN 46.80. The contributions should be paid before 15th day each month to appropriate bank account.
You are obliged to declare also your family members who are not subject to any other health insurance coverage. Adding family members will not result in paying additional or higher contributions.
Private insurance | Numerous private insurance companies offer various customised insurance policies. You need to know that private insurance policies do not provide the same general and equal access to medical services as the public coverage does.
Also note that private policies often set delay periods meaning that you cannot benefit from certain services, usually the most expensive ones, before a certain period of time passes, e.g. you only can use rehabilitation or small surgery treatment after 60 or 120 days of paying the insurance contributions.
Taking the above into consideration, it is advisable to obtain the public National Health Fund insurance.
DOCTORAL STUDENTS | European citizens, who are PhD students in Poland, are insured by their university or institute, unless they are covered by other insurance entitlements, e.g. if they are not insured by their parents (regardless of where they live). Non-European doctoral candidates in Poland should ask at the university whether they will be insured because higher education institutions are not obliged by law to cover health insurance of the students. In such case they are required to take out insurance individually through the below-mentioned voluntary insurance procedure.
THIRD COUNTRIES | Arrangements for nationals of third countries are laid down in relevant bilateral inter-government agreements. For example, citizens of Albania, Bosnia and Herzegovina, Montenegro, Russia and Serbia have the right to free healthcare services in case of emergency (sudden illness or accident) because the expenses for the services are covered by the Ministry of Health.
Insured foreigners are obliged to hold a document confirming their status.
EVERYTHING YOU NEED TO KNOW ABOUT PESEL NUMBER | If you are an expat or a foreigner thinking of living in Poland PESEL number is one of a these things that you are going to need if you want to stay in Poland for longer than a few months, irrespective of being an EU citizen or not. The law regarding the PESEL number has changed multiple times in the last few years with the last modifications being into effect since the beginning of 2018. The good news is that the process of obtaining the PESEL number by foreigners got simplified and in most of the cases it's automatic.
WHAT IS PESEL NUMBER AND DO YOU NEED IT? | The PESEL number is an identification number given to every Polish citizen when they are born and registered in Poland. Moreover, expats that meet certain criteria or apply for it also can get the PESEL number.
HOW TO OBTAIN THE PESEL NUMBER IF A PERSON IS A FOREIGNER | As mentioned previously, most expats will obtain their PESEL number automatically as a result of fulfilling a legal obligation of registering their place of living in the local City Council. In Poland, every person who decides to stay in Poland for longer is obliged to register where they live. However, Polish and EU citizens have 3 months to register their new place of living and non-EU citizens need to fulfil this obligation within 30 days from the moment they arrived in Poland. Once that obligation is fulfilled the local government automatically creates the PESEL number and sends the document to the provided address.
APPLYING FOR THE PESEL NUMBER | In a very rare situation, when a person is not living in Poland, but needs a PESEL number they can apply for it by: filling out the PESEL number form and bringing in to the local council that is assigned to the area that the company is registered in. If the company doesn't have an address the form can be sent to City Council in Warsaw | Nowogrodzka 43 street.
COSTS OF OBTAINING AND WAITING TIME | Obtaining the PESEL number is free, similarly to the registration of the address of stay in the local government office. It can take usually up to 30 days.
If you have a bank account from a bank somewhere else in Europe, you might as well know that many banks in Poland are owned by larger international banks, so it may be easier for you to open an account with them if you have an account with a sister bank.
These are:

Santander Bank | Grupo Santander

Bank Millennium | Banco Comercial Português

ING Bank Śląski | ING Group