Career
Ph.D. position within the National Science Center project- Hydrology and Hydrodynamics Department
The PhD position is offered by the Institute of Geophysics, Polish Academy of Sciences within the National Science Center of Poland project i.e. Hindcasting and projections of hydro-climatic conditions of Southern Spitsbergen.

The main focus of the PhD will be an analysis of rainfall-runoff processes in the Arctic catchments located in South Spitsbergen, the largest island of the Svalbard archipelago. The behavior of river catchments, in conjunction with glaciers, permafrost and biotic elements, is undoubtedly one of the most important indicators of climate and environmental change in the Arctic. The main aim will be an updated water-balance study based on meteorological, hydrological, and glacier mass-balance monitoring from previous years and projections for the future. Due to complexity of cold region hydrological systems, a catchment response can vary depending not only on climate forcing but also on catchment properties including: the state and distribution of permafrost, water storage capacity, glacial coverage, soil properties, elevation, and geomorphology.

He/She should have a Master of Science Degree or equivalent qualification in hydrology, climatology or a closely related discipline.

The ideal candidate should be familiar with hydrological measurements, remote sensing methods, statistical data analysis, and be familiar with programming (MATLAB, R) and GIS (e.g. ArcGis).

The candidate will be expected to work partially in the Arctic. He/she will be expected to attend at least one international conference per year, so fluent English is obligatory. All general enquiries and formal applications including: letter of motivation, current CV, copies of certificates, list of courses with grades taken during MSc and BSc studies, (all in Polish or English) should be send to Dr Osuch (marz@igf.edu.pl).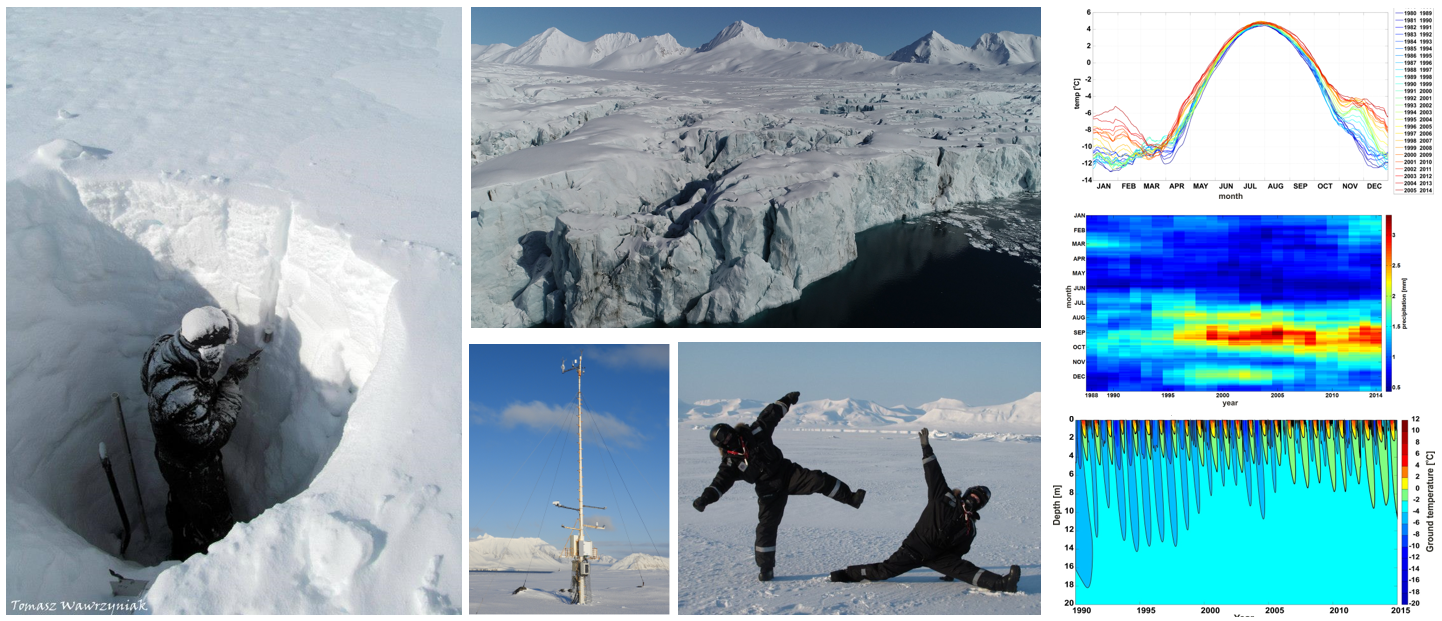 Aplikuj