Why Poland?

Poland in a nutshell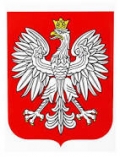 Official language. POLISH.
Capital city.

WARSZAWA (WARSAW)

Voivodship cities.

BIALYSTOK, GDANSK, KATOWICE, KIELCE, KRAKOW, LUBLIN, LODZ, OLSZTYN, OPOLE, POZNAN, RZESZOW, SZCZECIN, TORUN, WARSZAWA, WROCLAW, ZIELONA GORA

Political system.

PARLIAMENTARY DEMOCRACY. LEGISLATIVE POWER IS EXERCISED BY THE PARLIAMENT WHICH CONSISTS OF TWO CHAMBERS (SEJM - 460 SEJM DEPUTIES, SENAT - 100 SENATORS), EXECUTIVE POWER IS EXERCISED BY THE COUNCIL OF MINISTERS AND THE PRESIDENT, AND JUDICIAL POWER IS EXERCISED BY IMPARTIAL COURTS

Administrative structure.

THE THREE-TIER STRUCTURE OF THE SELF-GOVERNMENT CONSISTS OF: THE MUNICIPAL SELF-GOVERNMENT, THE POVIAT SELF-GOVERNMENT AND THE VOIVODSHIP SELF-GOVERNMENT. POLAND IS DIVIDED INTO 2,478 MUNICIPALITIES, 314 POVIATS AND 16 VOIVODSHIPS (DOLNOŚLĄSKIE, KUJAWSKO-POMORSKIE, LUBELSKIE, LUBUSKIE, ŁÓDZKIE, MAŁOPOLSKIE, MAZOWIECKIE, OPOLSKIE, PODKARPACKIE, PODLASKIE, POMORSKIE, ŚLĄSKIE, ŚWIĘTOKRZYSKIE, WARMIŃSKO-MAZURSKIE, WIELKOPOLSKIE, ZACHODNIOPOMORSKIE)

International organisations (membership of Poland). EUROPEAN UNION (EU), THE SCHENGEN AREA, NORTH ATLANTIC TREATY ORGANISATION (NATO), UNITED NATIONS (UN), INTERNATIONAL MONETARY FUND (IMF), UNITED NATIONS EDUCATIONAL, SCIENTIFIC AND CULTURAL ORGANISATION (UNESCO), UNITED NATIONS INTERNATIONAL CHILDREN'S EMERGENCY FUND (UNICEF), WORLD HEALTH ORGANISATION (WHO), WORLD TRADE ORGANISATION (WTO), ORGANISATION FOR COOPERATION AND DEVELOPMENT (OECD) AND MANY OTHERS
Climate.

MODERATE CLIMATE. AVERAGE TEMPERATURES IN THE SUMMER RANGE FROM 20°C TO 34°C, IN THE WINTER FROM -15°C TO 0°C. JUNE IS THE WARMEST MONTH. JANUARY IS THE COLDEST MONTH

Religions. CATHOLICISM - 87.58%, ORTHODOX CHURCH - 0.41%, OTHER RELIGIONS

Ethnic groups. THE STATE IS NEARLY ENTIRELY ETHNICALLY HOMOGENOUS. POLES ACCOUNT FOR APPROX. 97% OF THE POPULATION. THE LARGEST NATIONAL MINORITIES ARE: GERMANS, UKRAINIANS AND BELARUSIANS

Currency. PLN (polish zloty) AS PER THE NATIONAL BANK OF POLAND, THE AVERAGE EUR EXCHANGE RATE FOR THE FIRST HALF OF 2018 AMOUNTS TO 4.2953 ZLOTY(PLN)1; PLN 1 IS APPROX. EUR 0.23

Emergency numbers. 997 - POLICE | 998 - FIRE BRIGADE | 999 - MEDICAL RESCUE SERVICE

General emergency telephone number 112

Public holidays. 1 JANUARY - NEW YEAR | 6 JANUARY - EPIPHANY I EASTER (MOVEABLE) | 1 MAY - LABOUR DAY | 3 MAY - THE 3RD OF MAY CONSTITUTION DAY | DESCENT OF THE HOLY SPIRIT (WHITSUN) - MOVEABLE | CORPUS CHRISTI - MOVEABLE | 15 AUGUST - ASSUMPTION OF THE BLESSED VIRGIN MARY | 1 NOVEMBER - ALL SAINTS' DAY | 11 NOVEMBER - NATIONAL INDEPENDENCE DAY | 25 AND 26 DECEMBER – CHRISTMAS.