dr Agata Goździk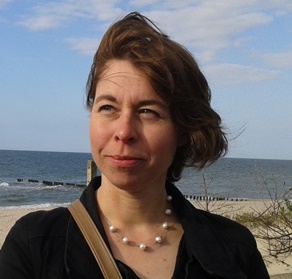 Leader of EDU-ARCTIC end ERIS projects
Instytut Geofizyki Polskiej Akademii Nauk
ul. Księcia Janusza 64, 01-452 Warszawa
tel. +48 22 6915 650
e-mail: gozdzik@igf.edu.pl
Publications:
Aspholm, P.E., Gómez Senent, F.J., Wam, H.K., Goździk, A., 2019. The Edu-Arctic project: interacting for STEM across countries and curricula, INTED2019 proceedings, 4956-4962.

Goździk, A., 2018. Research and Education Cooperation Example: Educational Packages of ERIS Project. In Finlayson, Electronic Proceedings of the ESERA 2017 Conference. Research, Practice and Collaboration in Science Education, Part 5, 734-744.

Goździk, A., 2017. The Arctic and polar research as a vehicle to inspire interest in science and research careers: ideas from the Edu-Arctic program, Journal of International Scientific Publications. Educational alternatives, 15, 117-128.

Goździk, A., 2017. How to conduct inspiring webinars for STEM classes in secondary schools: experiences from Edu-Arctic program on the Arctic and polar research, INTED2017 Proceedings, 2341-2350.

Goździk, A., 2017. Eris: exploitation of research results in school practice - 30 educational packages for secondary schools, INTED2017 Proceedings, 2361-2367.

Stankiewicz, P., Goździk, A., Juńczyk, T., Lotkowski, L., Mikulska, A., Nawrot, A., Ostrowska, A., Piotrowski, W., 2014. Szkoła bliżej świata nauki. Innowacyjne rozwiązania w projekcie EDUSCIENCE, Warszawa.

Goździk, A., 2013. EDUSCIENCE PROJECT – EFFECTIVE WAY OF TEACHING NATURAL SCIENCES AT POLISH SCHOOLS. In: A. Raschi et al: Science education and guidance in schools: the way forward. Italy: 155-158.

Mazurczyk, A., 2007. Scales of Turbulence in Compound Channels with Trees on Floodplains, XXVII International School of Hydraulics, PUBLS. INST. GEOPHYS. POL. ACAD. SC., E-6 (390), 2007

Mazurczyk, A., 2007. Zalety i ograniczenia używania trójwymiarowego ADV do pomiarów prędkości turbulentnych, Zeszyt Monograficzny nr 4, Pomiary Hydrauliczne w Inżynierii Sanitarnej, Polska Akademia Nauk, Komitet Inżynierii Lądowej i Wodnej, Politechnika Gdańska, Gdańsk.

Rowiński, P.M., Mazurczyk, A., 2006. Turbulent characteristics of flows through emergent vegetation, Proceedings of River Flow 2006, Lizbona, Portugalia, 623-630

Rowiński, P.M., Aberle, J., Mazurczyk, A., 2005. Shear velocity estimation in hydraulic research, Acta Geophysica Polonica, 4, 567-583.

Mazurczyk, A., 2006. Warunki przepływu w rzekach z kieszeniami zalewowymi - badania laboratoryjne, Przegląd Naukowy Inżynieria i Kształtowanie Środowiska, 1(33), 21-28.

Mazurczyk, A., 2005. Flow turbulence characteristics in a vegetated channel, XXV International School of Hydraulics, Hydraulic Problems in Environmental Engineering. September 2005, 147-155.

Mazurczyk, A., 2005. Velocity fields in a compound channel with rigid vegetation on a floodplain-pocket, materiały konferencyjne URBEM 2005, Drezno, Niemcy, 323-325.
Update: 05.04.2019